Physical Therapist Assistants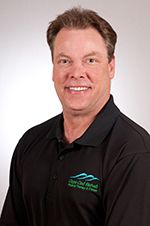 Rick Brown PTA
Rick came to Cape Cod Rehab on his internship from Cape Cod Community College's Physical Therapist Assistant program and continued on during his education working as a PT aide. Upon graduation he began his career at CCR and has been here since August of 1996. Rick is a Certified Burdenko Method Instructor and enjoys working with patient populations from children to seniors, especially athletes. Rick has played most sports competitively and is a veteran of the US Army. In addition to his work as a PT assistant, he is also a Certified Pool Operator and takes great pride in the pristine warm water pool in the Hyannis facility. He is also the company Privacy Officer, training all employees and keeping CCR HIPPA compliant. Rick lets his patients know that he wants them to be successful, "Let's do it together" and keeps a positive frame of mind, "Whether you think you can or cannot, you're right!"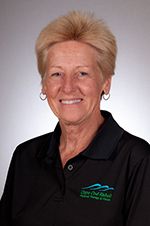 Jeanne Harlow PTA
Jeanne graduated from Westfield State with a Bachelor's degree in Criminal Justice and received her training as a Physical Therapist Assistant from Newbury College. Jeanne has special training in restoring Balance and Post-Breast Cancer therapy and has been trained in Level One of the Burdenko Method. She believes great outcomes are a product of Teamwork between the therapist, MD, patient and the patient's family. A golfer, Jeanne believes that staying fit requires both mental and physical stamina. Jeanne has over 15 years with Cape Cod Rehab.
Alyssa Mello PTA
Alyssa joined Cape Cod Rehab in 2019 as a Physical Therapy Assistant. She holds two Associate's degrees which includes her Physical Therapy Assistant training from Quincy College. Alyssa has been trained in Level One of the Burdenko Method and enjoys working with all types of patients. She motivates her patients to do and be the best they can by teaching providing them with skills needed so everyone can reach their optimal level of functioning. A skier and a golfer, Alyssa believes that "fitness is much more than how you look on the outside-it is a balance of how you feel on the inside as well and both take patience and commitment."
Dillon Carroll PTA
Dillon graduated from Westfield State University with a Bachelor's degree in Health Fitness and a minor in Psychology. He received a Physical Therapy Assistant Associate's degree in 2020 from Brookline College and began working at Cape Cod Rehab shortly after. Dillon enjoys working with patients of all fitness levels. His treatment philosophy: "Do a little bit every day to keep the body moving. Motion is lotion!"