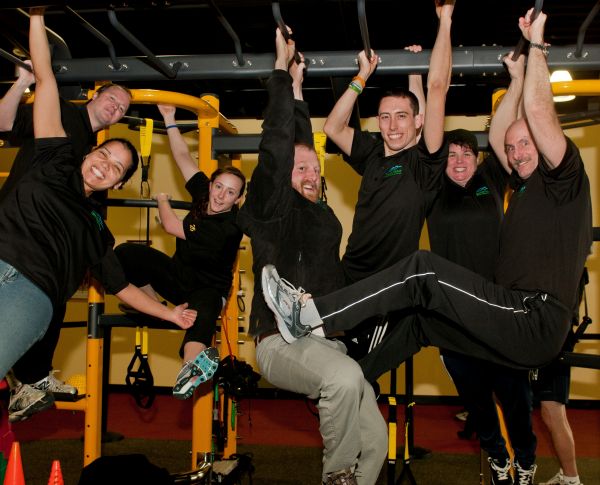 Some of our staff celebrating 25 years of Cape Cod Rehab.
In 1985 Cape Cod Rehab was started by local businessmen, including the former Boston Celtic Head Athletic trainer for 8 NBA championship teams, and hired Joe Carroll to be the first employee and only Physical Therapist at the Mashpee location. In 1988 Joe and his wife Kathy bought Cape Cod Rehab and became 100% owners. Additional offices were opened in Hyannis and then Osterville. Cape Cod Rehab has grown from the original location with one Physical Therapist to three locations and over 10 PT's, PTA's, Athletic Trainers and over 30 employees.
Our philosophy is simple; help our customers recover from injury, get back to their activity as soon as safely possible and improve their overall fitness and health. We believe in Fitness so strongly that we created a special offer for each of our Physical Therapy patients to continue their programs and progress into the FitPlan.
Mission Statement
Our goal is to provide Excellent Clinical Care combined with Outstanding Customer Service to achieve the outstanding results our patients seek and deserve: pain relief, improved performance in everyday activities, sports and recreation. We come to work each day with a passion for health and fitness and have a servant's heart. We are here to serve our customers and make their experience successful, enjoyable and memorable.
Values
Integrity and honesty drive our decision making as we strive to continuously improve and remain committed to excellence. Our staff and customers can expect, a family friendly, and fun atmosphere where we work as a team to support one another and achieve our goals.