Physical Therapist Assistants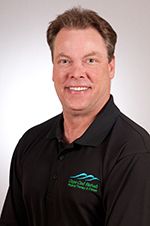 Rick Brown PTA
Rick came to Cape Cod Rehab on his internship from Cape Cod Community College's Physical Therapist Assistant program and continued on during his education working as a PT aide. Upon graduation he began his career at CCR and has been here since August of 1996. Rick is a Certified Burdenko Method Instructor and enjoys working with patient populations from children to seniors, especially athletes. Rick has played most sports competitively and is a veteran of the US Army. In addition to his work as a PT assistant, he is also a Certified Pool Operator and takes great pride in the pristine warm water pool in the Hyannis facility. He is also the company Privacy Officer, training all employees and keeping CCR HIPPA compliant. Rick lets his patients know that he wants them to be successful, "Let's do it together" and keeps a positive frame of mind, "Whether you think you can or cannot, you're right!"
Jeanne Harlow PTA
Jeanne graduated from Westfield State with a Bachelor's degree in Criminal Justice and received her training as a Physical Therapist Assistant from Newbury College. Jeanne has special training in restoring Balance and Post-Breast Cancer therapy and has been trained in Level One of the Burdenko Method. She believes great outcomes are a product of Teamwork between the therapist, MD, patient and the patient's family. A golfer, Jeanne believes that staying fit requires both mental and physical stamina. Jeanne has over 15 years with Cape Cod Rehab.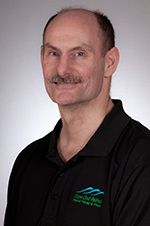 Michael Nideur PTA
Mike received an Associate's degree from Becker College's Physical Therapy Assistant Program and began working at Cape Cod Rehab in May 1993. He took a two-year hiatus in 2010 and spent time in Arizona before returning to Cape Cod Rehab. Mike is CPR Certified, a first responder, and a Certified Burdenko Method Instructor. He is a former Marine where along with being a squad leader, he boxed and played semi-pro football for the USMC. Mike believes that moderate and carried exercise is the only true fountain of youth. "Set small, steady goals and one long term 'bucket list' type goal that may be out of your comfort zone to keep life exciting."