FitPlan Staff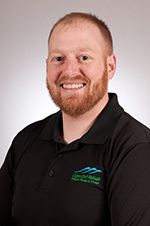 Eric Chandler CSCS
Certified Burdenko Method Instructor
Eric is a graduate of Colby-Sawyer College with a BS in Exercise Science. He holds the title of Fitplan Manager and is a member of Cape Cod Rehab's HUMAC Balance Team. He is a Certified Strength and Conditioning Specialist (CSCS), Certified in Part I & II of the Burdenko Method, Certified FMS Specialist, and has also been trained in the TRX Suspension Training Method. Eric began working at Cape Cod Rehab in 2007 and has experience working with physical therapy patients and personal training clients of all ages, abilities, and medical conditions. Eric looks for his clients' strengths and uses those strengths to help them get the most out of each session. "There are endless possibilities for effective ways to exercise. Find something you love to do and you will increase your level of success. Never stop trying new types of exercise, you will inevitably surprise yourself and love doing something you never thought you would!"
Jennifer Skiba MS
Certified Burdenko Method Instructor
Jen received her BS in Kinesiology at the Pennsylvania State University before continuing on to a MS in Sport Administration from Canisius College in Buffalo, NY. She is a Certified Burdenko Method Instructor, a Titleist Performance Institute (TPI) Certified Level 1 Fitness Professional, a Certified Running Coach through the Road Runners Club of America (RRCA), a Certified Spinning Instructor, and a Certified FMS Specialist. While in college, Jen interned with the Penn State Athletic Department, the Philadelphia 76ers, and the Philadelphia Flyers. She began working at CCR in 2010 as FitPlan staff and also serves as the Marketing Coordinator and FitPlan Supervisor. A runner and dog mom to the famous Georgie, Jen is a great motivator believing that fitness is contagious. "Setting goals is what keeps me going. I like to get others involved to work hard with me everyday"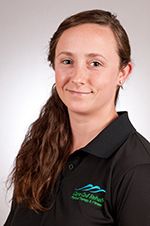 Farran Jalbert
Certified Burdenko Method Instructor
Farran attended Plymouth State University where she earned a BS in Applied Health Fitness. She enjoys working with people of all fitness levels and ages, from those stepping in a gym for the first time to athletes. "It's great to see people learn something new, increase their confidence and transform their lifestyle." When Farran is not working, you could find her staying active playing softball on the CCR team, snowboarding, bike riding, or shell fishing. Her personal fitness philosophy is to obtain and maintain wellness over the lifespan in a variety of ways that are exciting and appealing. "It's never too late to start and there is always room for improvement."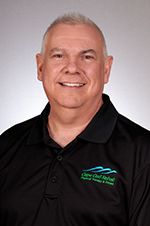 Alan Harrison
Certified Burdenko Method Instructor
Alan moved to Cape Cod in 1982 after graduating from the University of South Florida with a degree in Physical Education and Kinesiology and began a teaching position with the Barnstable School District. From 1991-2007 Alan was the Athletic Director at Massachusetts Bay Community College in Wellesley, MA while also coaching basketball and baseball. Alan is trained in Part I of the Burdenko Method, a Certified Personal Trainer through the American College of Sports Medicine and enjoys helping FitPlan members with designing individual programs and watching the progress of each member. He believes "making fitness a lifestyle instead of 'an hour at the gym' helps you understand the importance of being physcailly fit and opens up more and more exercise opportunities." A native of Grafton, MA, Alan is a fan of the Los Angeles Dodgers and the New York Rangers. He enjoys walking, hiking, and spending time at the local beaches.
Craig Moody MS ATC LAT PES
Certified Burdenko Method Instructor
Craig joined the Cape Cod Rehab and Mashpee Fitness staff in August 2013 after receiving his Bachelor's degree in Athletic Training from the University of Maine at Presque Isle and a Master's degree in Exercise Science from California University of Pennsylvania. Craig is a National Athletic Trainers Association Board of Certification (NATABOC) Certified Athletic Trainer, Certified Performance Enhancement Specialist (PES), a National Association of Speed and Explosion (NASE) Certified Specialist, and Certified in Part I & II of the Burdenko Method. He is trained to provide quality therapeutic and emergency sports medicine care as well as performance enhancement exercise programs to a wide range of clients from inexperienced individuals to recreational athletes, youth athletes, collegiate athletes, and professional athletes. Craig enjoys playing sports, hiking, camping, and paddle boarding and believes that "with hard work and an open mind anyone can be successful in creating a healthy lifestyle that will make you feel better not only physically but mentally as well."
Greg Wilson, BS, CSCS, USAW L1-SP, CWPC Certified Strength and Conditioning Specialist
Greg is a Certified Strength and Conditioning Specialist through the NSCA. He is also a certified Level 1 Sports Performance Coach through USA Weightlifting and a Certified Weight Lifting Performance Coach through Athletes Acceleration. He earned his Bachelors of Science degree in Exercise Physiology with a focus in strength and conditioning at Lynchburg College in Virginia. After graduating, Greg interned at Champion Physical Therapy and Performance in Waltham, MA under the direction of world renowned physical therapist Dr. Michael Reinold, PT, DPT, SCS, CSCS and was later hired as a full-time strength and conditioning coach and adult group training coordinator. Greg's own training interests involve powerlifting and he currently holds multiple New England records in the Revolution Powerlifting Syndicate organization. In the 242lb Raw Classic Class, Greg holds the Powerlifting Total Record at 1570lbs and the Individual Squat record at 555lbs. Greg's goal is to help all of his clients to look, feel and perform better through the importance of individualization within programming and attention to detail in order to achieve the highest level of performance.