Physical Therapists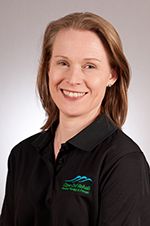 Briana Lackenby PT DPT OCS
In addition to patient care Doctor Lackenby is the Assistant Clinical Director. Briana received her BS, MS and Doctorate from Boston University. She is a Board Certified Orthopedic Clinical Specialist, Certified Strength and Conditioning Specialist, Certified Titleist Performance Institute (TPI) Level 2 Medical Professional, and is a Certified Burdenko Method Instructor. Briana enjoys working with athletes, having been a regional competitive figure skater and achieving her US Figure Skating gold test level. Briana coaches children and adults at the Tony Kent Arena in South Dennis and has a special interest in golfers and breast cancer patients, having developed comprehensive programs for both clientele at Cape Cod Rehab. Briana feels it is also important to make time for yourself, make time to exercise and move every day. "When you work in healthcare it is important to lead by example. If you want people to be fit you need to lead a fit, healthy lifestyle yourself."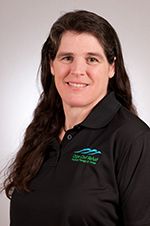 T.C. Cleary PT DPT SCS
T.C. Cleary is one of a select few physical therapists in Massachusetts to be Board Certified in Sports Physical Therapy. She received her training at Northeastern University where she was a scholarship athlete on the Women's Ice Hockey Team and has worked with Cape Cod Rehab for over 25 years. She earned her Doctorate of Physical Therapy in Musculoskeletal Management from EIM Institute of Health Professions. T.C. is a Certified Burdenko Method Instructor and a licensed EMT. She has a special interest in Anterior Cruciate Ligament Injury (ACL) Injury Prevention & Treatment, Concussion Management, and particularly enjoys working with high school and college athletes. T.C. believes in treating everyone the way you would want your child or mother treated. She employs many different interventions to obtain the maximum recovery. She keeps herself active physically by continuing to play competitive hockey (goalie) and other team sports. When not playing herself, T.C. is coaching both baseball and hockey and enjoys hiking and snowshoeing in New Hampshire.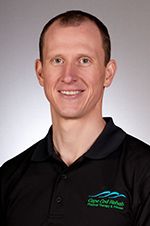 Eric Wheeler MSPT MPE CSCS
Eric received both his MS PT and MPE from Springfield College. He has been with Cape Cod Rehab since June 2002 and his treatment approach is rooted in Springfield's Humanics philosophy of educating the spirit, mind and body. Eric is a Certified Strength and Conditioning Specialist (CSCS) and holds concussion management certifications from ACTive and the NFHS. Eric completed his first Ironman Triathlon in October 2013 and was named a USA Triathlon All-American in 2014. His personal fitness philosophy comes from the 2014 Ironman World Champion, Sebastien Kienle: "Never judge your life because of one bad day. Judge it because of the BEST DAY."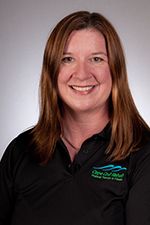 Jodi Burgess PT DPT
Doctor Burgess received both her Master's degree and Doctorate at Boston University and her undergraduate degree at Union College. Jodi is a Certified Burdenko Method Instructor and has received extensive training in spinal and extremity manipulation. She also has advanced training in Dance Medicine through the Harkness Center for Dance in New York City. Jodi has a special interest in working with dancers, figure skaters and equestrian athletes and had a unique opportunity to provide medical coverage at the US Figure Skating Championships in both 2002 and 2014 and the World Championships in 2016. Jodi's personal philosophy is summed up by this quote from Jane Savoi: "If you can dream it, you can do it."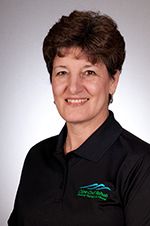 Jody Coluccini PT DPT
Dr. Coluccini received her Doctorate with distinction from Arcadia University and her BS in Physical Therapy from Boston University. She brings 35 years of continuous clinical orthopedic, sports and geriatric physical therapy experience to patient care. Prior to relocating to Cape Cod, Dr. Coluccini owned a successful private practice in NY and is currently licensed in both New York and Massachusetts. Current clinical interests include spine and peripheral orthopedic management. She is a Certified Level I-III Burdenko Method Instructor. Jody believes that successful rehabilitation is a collaborative effort between the therapist and patient achieved by mutual trust and respect, constant therapeutic reassessment, mutual goal setting and patient compliance. She understands that being "fit" as one ages or returns from injury or illness requires a constant modification of goals and activity. "Find something you enjoy, move, and maintain a positive attitude. Setting small, incremental goals will keep you motivated and successful." When Jody is not working she enjoys gardening, reading, crafting, shell fishing and kayaking.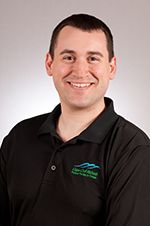 Jonathan Carroll PT DPT OCS
Doctor Carroll joined Cape Cod Rehab in 2010 after completing a 6 month internship with Mass General Hospital to complete his Doctorate from Boston University. He is a Board Certified Orthopedic Clinical Specialist. Jon also has a BS in Kinesiology from the University of Southern California. Jon is not new to Cape Cod Rehab having worked summers and weekends for 6 years as both an aide and with Fitplan. Jon is an avid golfer, has run the Falmouth Road Race multiple times and ran 2 half marathons last year. He is a member of Cape Cod Rehab's Running Team and wants to run a marathon in the near future. Certified in the first level of the Burdenko Method, Jon believes in treating the entire patient, finding the underlying cause of injury and preventing re-injury. "Ultimate fitness is a marathon not a sprint." When not in the clinic, Jon loves spending time with his two sons, Andrew and Liam.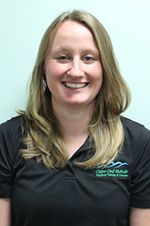 Tiffany Rozenas PT DPT CSCS
Tiffany received her Doctorate of Physical Therapy from Springfield College in May 2013 and joined Cape Cod Rehab soon after. She is a member of Cape Cod Rehab's Fighting Falls and Running Teams, a Certified Strength and Conditioning Specialist (CSCS) and Certified in Part I of the Burdenko Method. Tiffany enjoys working with all patient types and believes in the quote "Ninety-Eight percent of success is in the head and the heart." When treating patients, she feels it's important to emphasize the need for a positive attitude and to motivate them every step of the way. Her personal fitness philosophy: "Finding something fun that challenges you is the key to physical fitness." A high school and college cross country and track athlete, Tiffany enjoys running and playing the Celtic fiddle.
Damaris Marques PT DPT
Damaris ("Dee") joined Cape Cod Rehab in August 2017 after receiving both her Doctor of Physical Therapy and Bachelor of Science from Springfield College. She is certified in Part I and Part II of the Burdenko Method and believes in a patient-therapist partnership where both are working together to meet the patient's functional goals. Dee is bilingual (English and Brazilian Portuguese) and lists crocheting as a hobby along with singing and a little dancing when no one is looking!
Brittney Cleary PT DPT
Brittney graduated from Springfield College in 2013 with a Bachelor's degree in Health Science and Psychology and went on to earn her Doctorate in Physical Therapy in 2019. She started her career at Cape Cod Rehab as a student during one of her clinical rotations and now treats patients in our Hyannis location. Brittney enjoys working with athletes and has experience with adults with intellectual or developmental disabilities. She believes teaming up with the patient to break down the activities they want to get back to and equipping them with a concrete foundation to get them back and better than ever!
Jessie Maniscalco PT DPT
Jessie received both her Bachelor's degree in Health Sciences and Doctorate of Physical Therapy from Springfield College. Before joining Cape Cod Rehab in May 2020, Jessie worked for 3 years specializing in pediatrics where she was able to work with kids ranging from one month old to 21 years old. She treated children with various genetic, orthopedic, and neurological concerns, including cerebral palsy, spina bifida, torticollis, and gross motor delays. She was also trained in pediatric aquatic physical therapy and spent most of her time working with kids in the water and is a certified Pediatric and Infant Yoga Instructor. When treating patients, she believes that "physical therapy should provide every patient individualized care to best fit their needs, while ensuring every session is as fun as possible. I hope that every patient takes the exercises, movements, and techniques I teach them and incorporates them into their daily life to feel better each day."
Eric Horne PT DPT
Eric joined Cape Cod Rehab in August 2020 with a Bachelor's degree in Biology from Providence College in 2011 and his Doctorate of Physical Therapy from American International College in 2015. He is certified in the Graston Technique and Therapeutic Dry Needling. Eric specializes in treating athletes along with chronic pain and shoulders. "My goal as a Physical Therapist is to help my patients understand the 'Why' and the 'How' of their symptoms so they can better manage and overcome their current impairments. The more understanding a patient has, the more confident they are in realizing that their condition is fixable/temporary which allows for a much better outcome in their recovery process." Outside the clinic, Eric earned a first-place finish in Olympic Weightlifting (77kg class) at the 2017 Baystate Games and loves collecting house plants, eating food and thinks cats are pretty cool.